As fashion trends evolve, the casualisation of businesswear continues to transform. Such as the notable decline of ties and suits and the counter-reaction of men's shirts online now leaning towards smart casual to broaden the shirt offer. Also, the increased choice of body-fits, whether the shirt is slim fit, contemporary fit or classic fit has split the customer market into targeted groups. There is fierce competition between all business shirt brands. The conclusion surely is clothing wholesalers and retails have got a massive challenge to thrive and survive. Learn about the latest business shirts trends.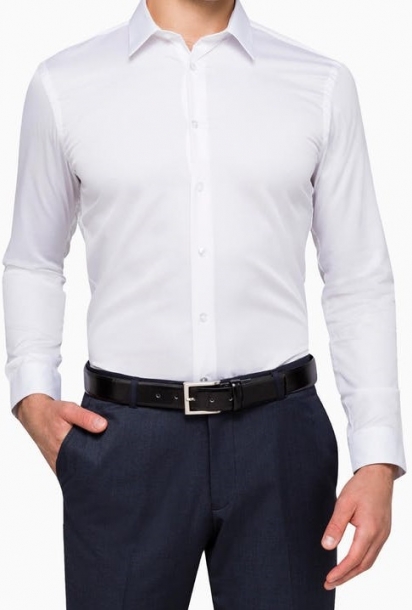 5 Best Popular Business Shirt Brand
Selling shirts online, Business Shirts Plus have Five Branded Business Shirts Online. Ganton, Gloweave, Brooksfield, Van Heusen and Calvin Klein.

All business shirt brands with different strengths and not pitching at the same market.
Ganton

The first thing to mention here is, it's about quality, quality fabrics and quality make, starting at a recommended retail of $99.95. The brand Ganton has its roots in Sydney, since 1974. Over that time, the Gold Label shirt has become an iconic basic to the wardrobe. Using a Spanish mill to produce a cotton-rich fabric that is the easiest to care for and exclusive to Ganton and still selling for $99.95. Within many of their volume-selling styles, Ganton has available the widest choice of sleeve lengths. In respect to body shape, Ganton offers Classic Fit, City Tailored Fit and Slim Fit. Some french cuff shirts on offer too.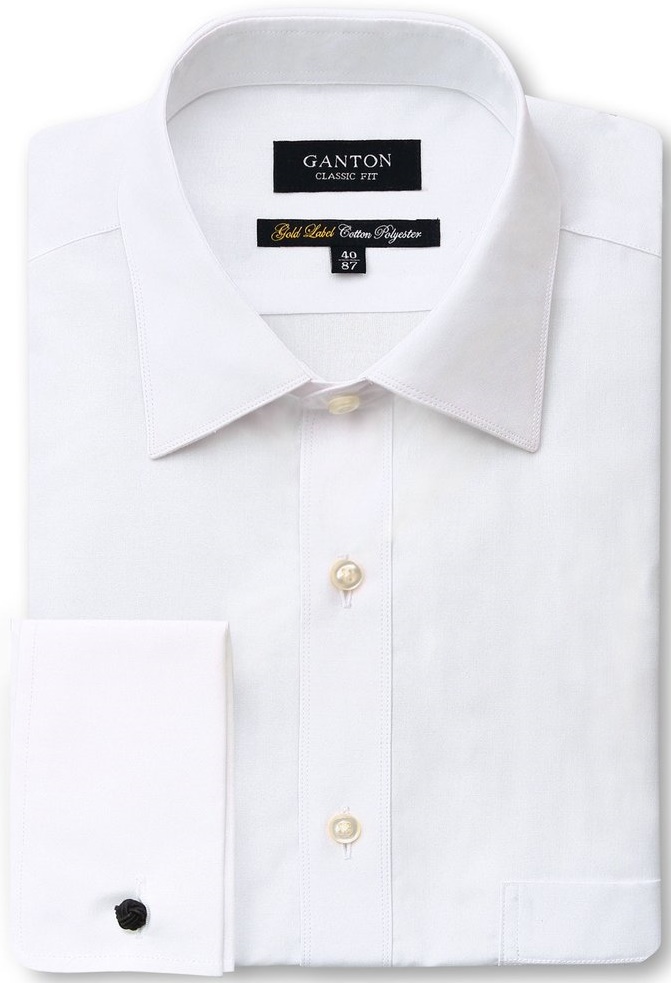 The bulk of fabric choice is pure cotton whether; it is superfine two-ply cotton or Swiss cotton. Everything you would come to expect of a quality shirt up to $139.95 A fantastic brand for customers wanting shirts at the better end and well purchased from our shirts online store.
Gloweave
Although not found in Myer or David Jones Gloweave have continued onward and upward, taking a giant slice of the corporate market and creating a large assortment of ongoing wardrobe essentials. Gloweave have pitched its business to the volume part of the market, Retail prices are essentially around $49.95 to $69.95, and with that, the widest neck size selection in town! 37cm to 60cm. Gloweave have "made good" with the big men's shirts business, which not all brands cater. For the non-big men, Contemporary Fit and Slim Fit are the options.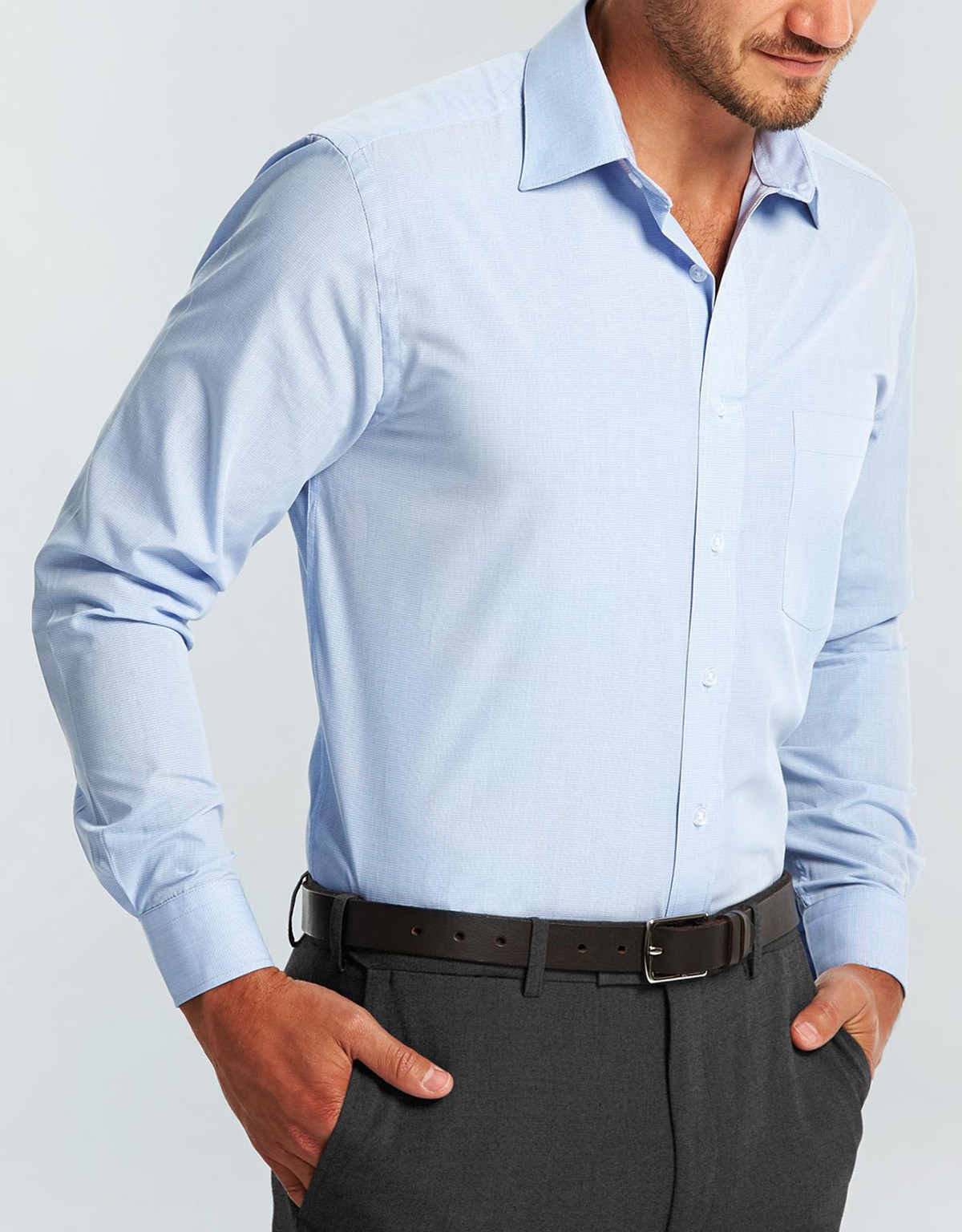 Not forgetting a nice range of men's short sleeve shirts. Their iconic men's shirt is Style 5054 in long and short sleeve, a more casual classic fit shirt and is the biggest hit with our rural customers. Gloweave have captured growth in business shirts for women and make sizes from 6 to 28 in short sleeve three-quarter and long sleeve ideal for women's corporate wear. With all these variables, Gloweave shirts have to be within our offer.
Brooksfield
Conceived in 1999 in Melbourne Brooksfield is a collection of menswear and is aimed at a younger market. The shirt section of Brooksfield is particularly strong with the majority of shirts in a Slim Fit for the athletic build. Using the latest shirt designs and essential basic fabrics recommended prices start from $89.95 Brooksfield caters for are younger consumers at Business Shirts Plus.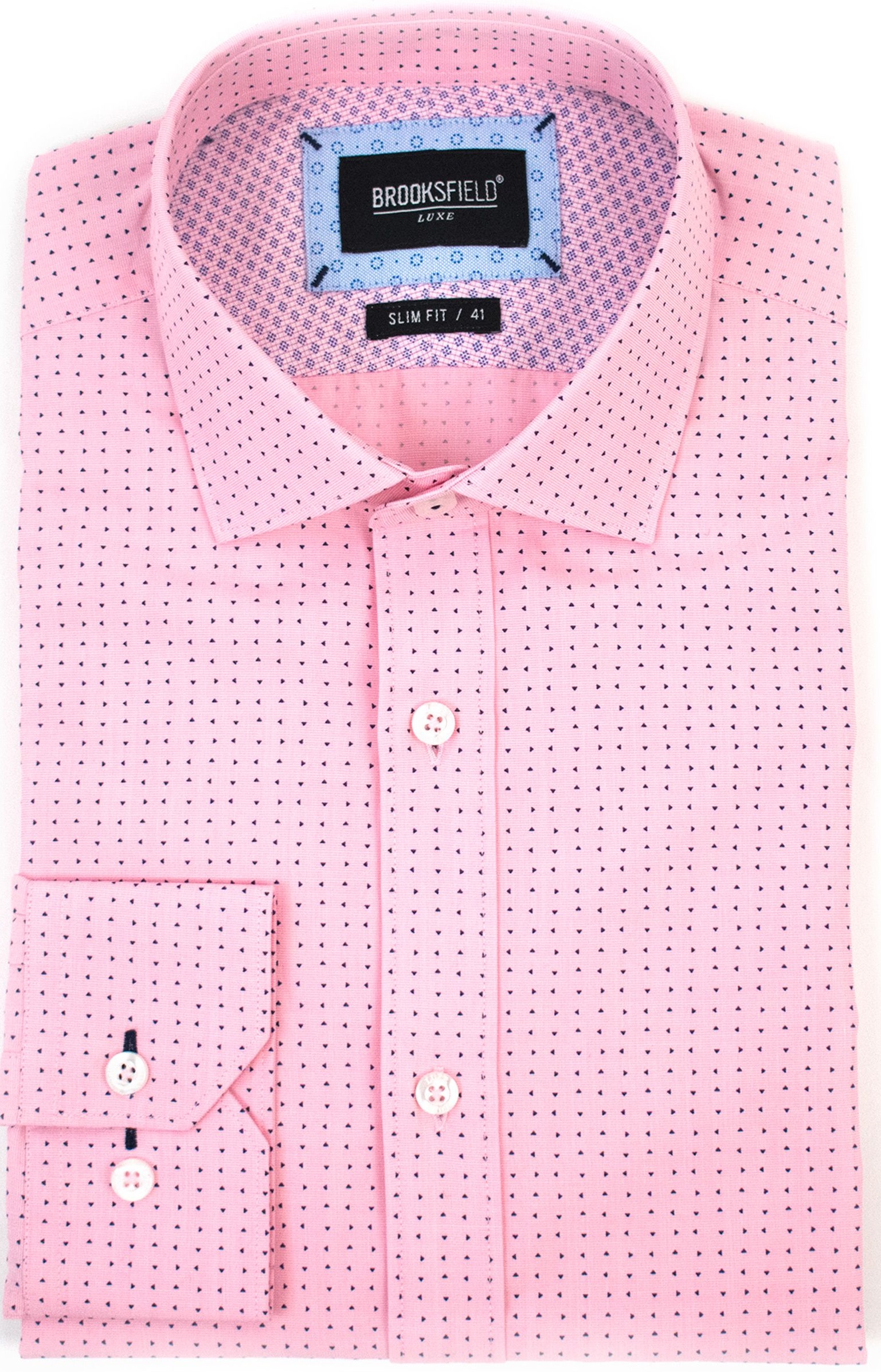 Van Heusen
An international brand from the USA, Aimed at the mass market and priced at recommended prices of $59.95 to $79.95 Van Heusen cater for that mass market with collar sizes choice 37cm to 56cm and sleeve length choice 82cm to 94cm sleeves. Also offering Slim Fit, European Tailored Fit and Classic Fit.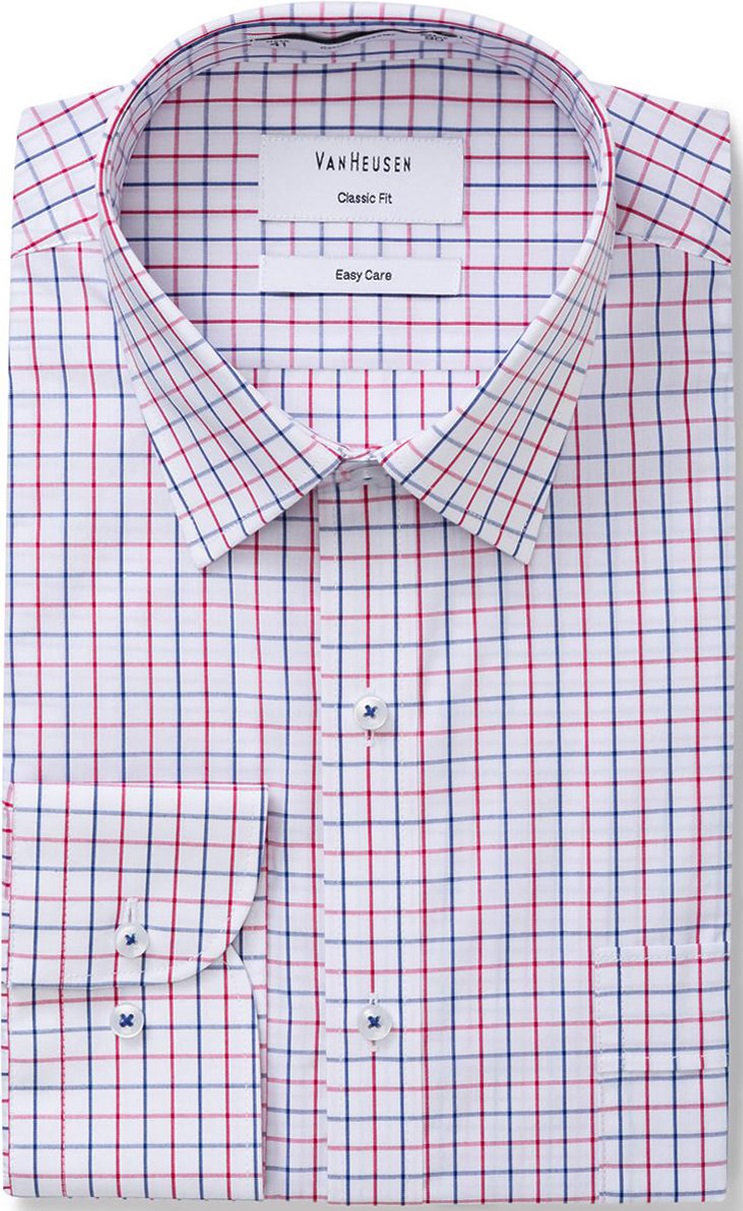 Their all-time icon shirt style A101 has been around since the '70s with fluctuations in the collar shape over time. This icon white shirt for men is basic plain poly cotton that millions of Australian men have worn over the last 50 years. Fabrics are largely poly/ cotton or cotton/ poly with some 100% cotton shirts. Van Heusen is also competitive in the big men's shirts and likewise with their women's business shirts sized 6 to 28. An essential brand to have in our range.
Calvin Klein
Another international brand from the USA. Their business shirts are strong too, aimed at the younger market with an offer in only a slim fit or extra slim fit shape. A sophisticated fabric choice of mostly pure cotton and quality Egyptian cotton as well. Calvin Klien shirts resonate with our younger customers so a must-have.