Baby Swimming Float Ring With Roof Inflatable Double Raft Rings Toy Floating Cartoon Steering Wheel Kids Swim Pool Accessories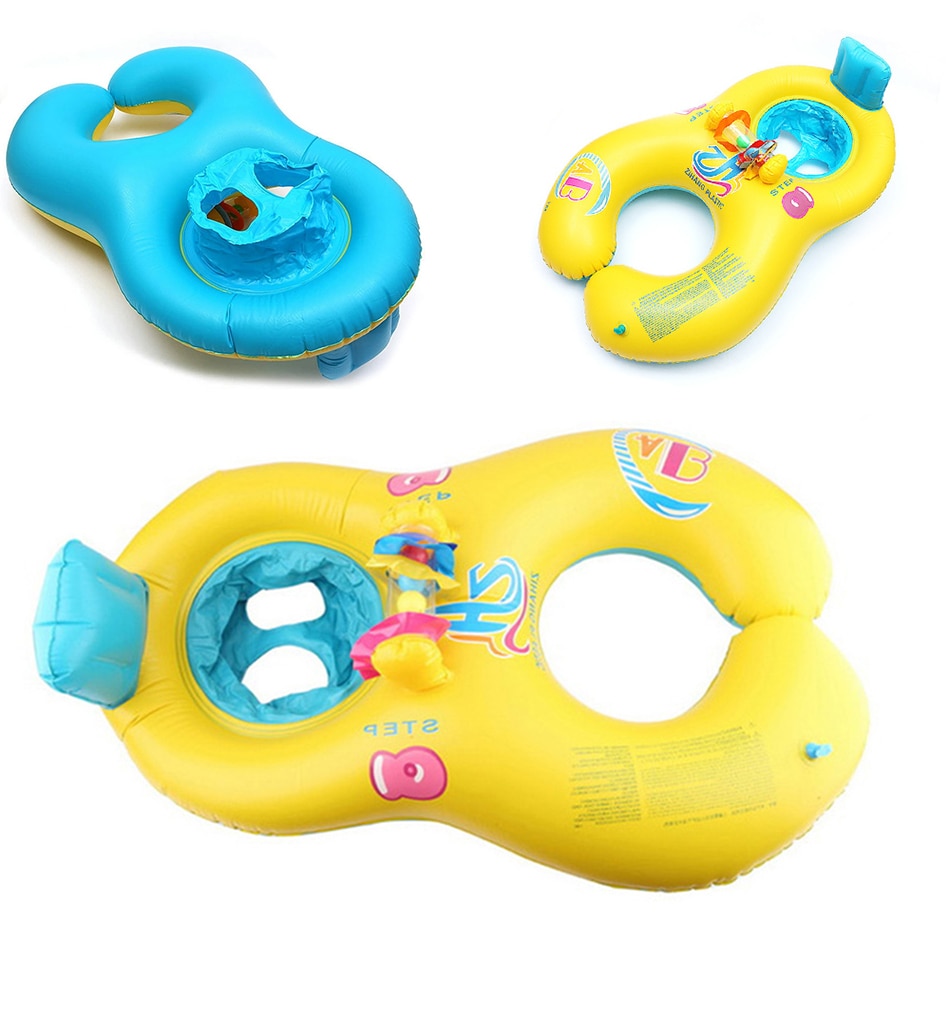 Made of durable leak-proof PVC material with thickness of 0.35mm, more reliable and safety than other 0.30mm inflatable swimming floats. There is a cute horn at the front of the unique design infant pool float ring for the baby to grasp and enhance the her sense of security. All of our products are passed the CPSC detection.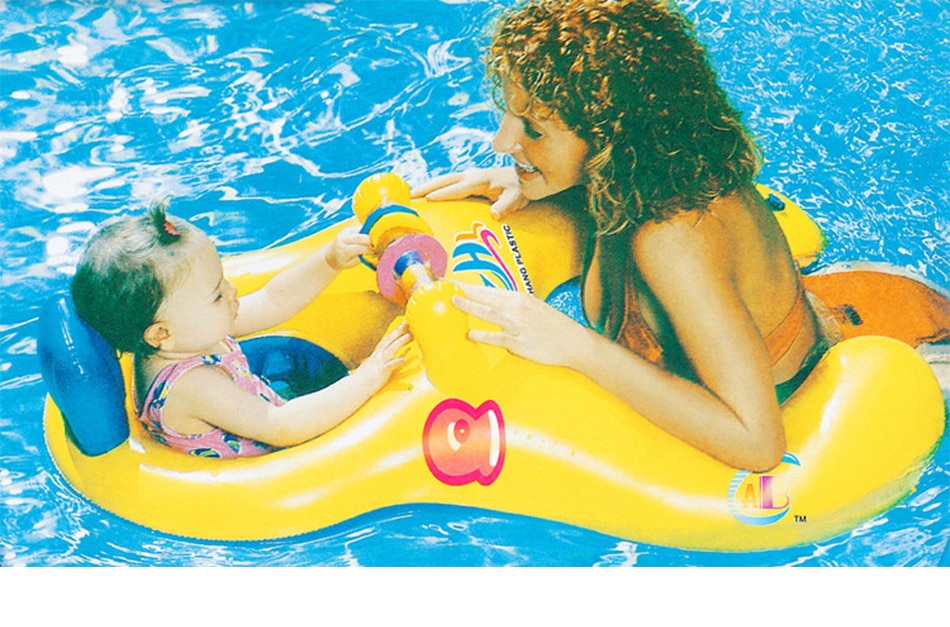 It helps your baby girl learn basic swimming skills, and enjoy the joy of swimming in swimming pool, beach,bathtubs, seaside.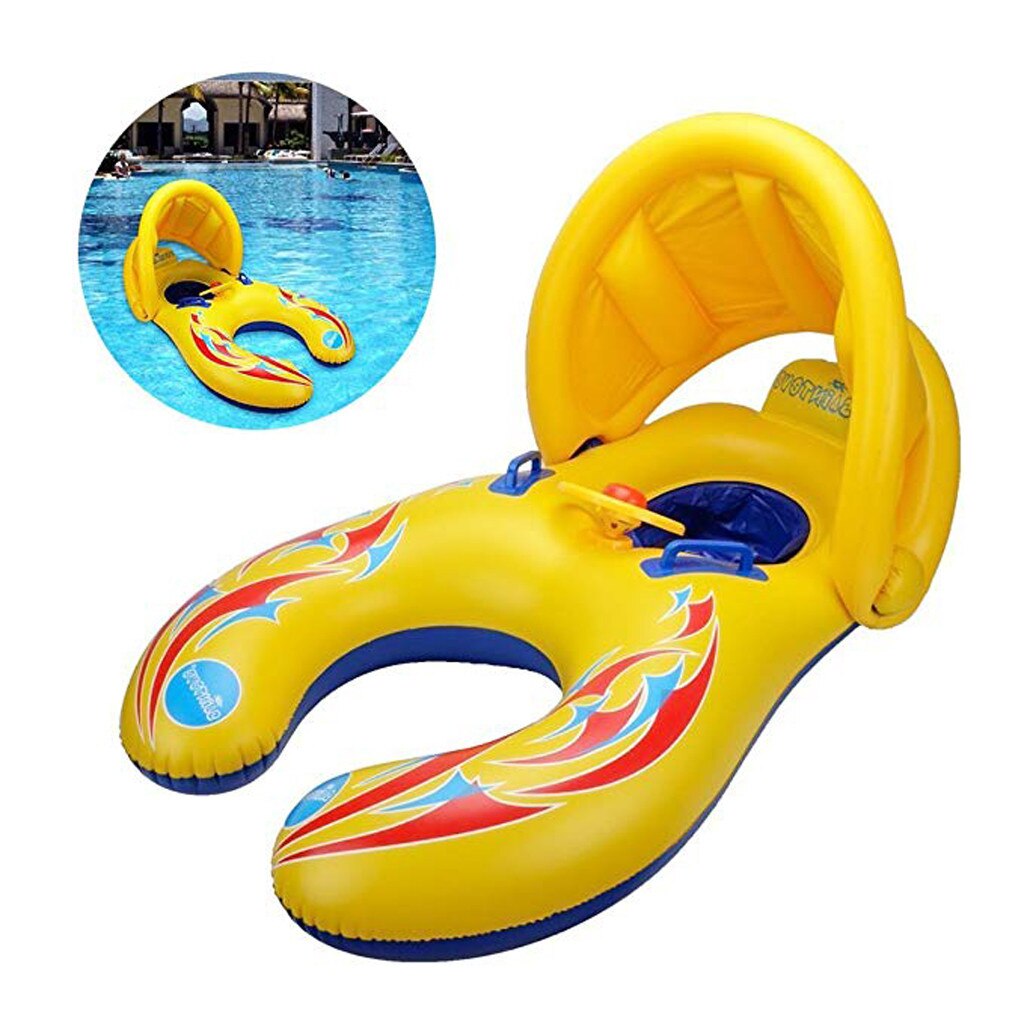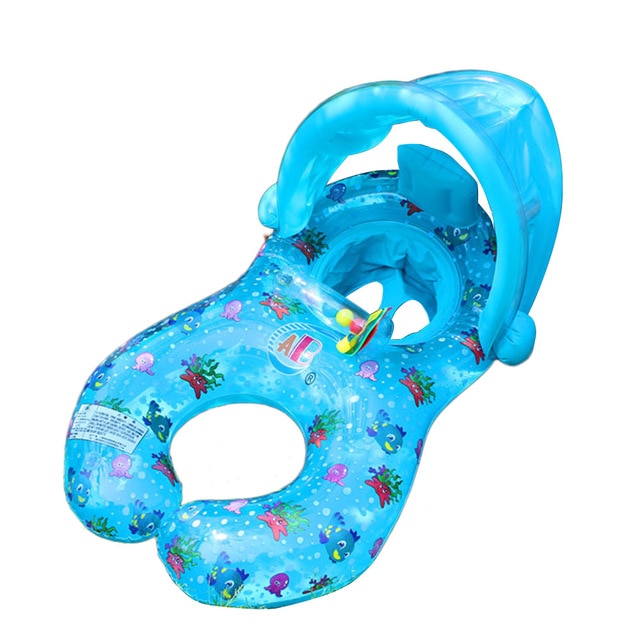 You can also detach the canopy completely when swiming indoors. Perfect for summer time with family, elder sister brother, other children of the same age.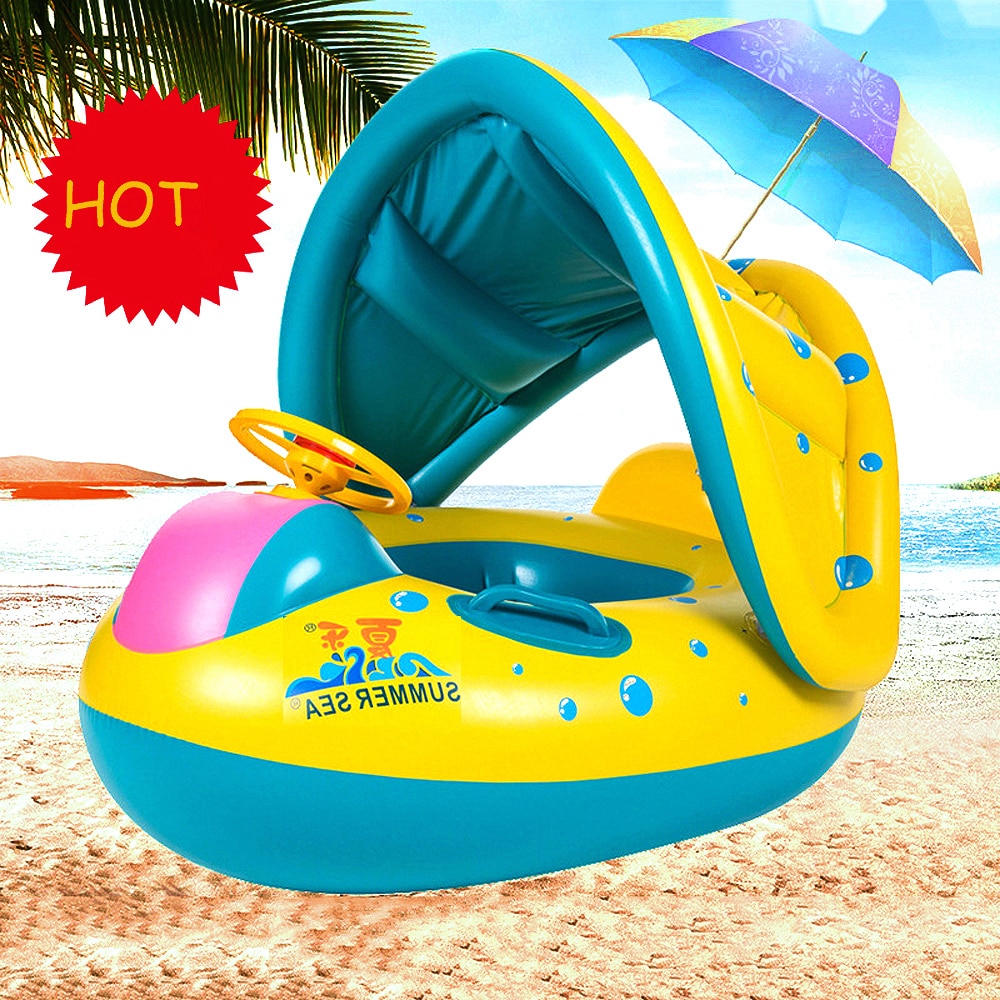 Free Gift